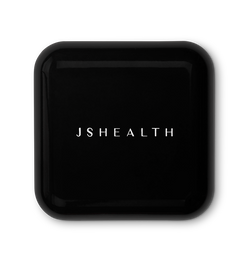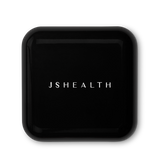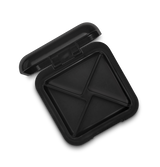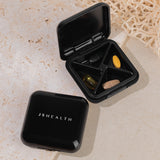 Signature Pill Box
Ensure your daily supplements are always on hand with our JSHealth Vitamins Signature Pill Organiser,... More
Ensure your daily supplements are always on hand with our JSHealth Vitamins Signature Pill Organiser, thoughtfully designed to simplify your wellness journey.


people have just viewed this formula
Exclusive member savings
Cancel or edit at anytime
Regular rewards + gifts!
Access to the JSHealth App
Early access to sales!
The perfect way to stay consistent with your supplement routine
Compact + portable design for convenience on-the-go
Secure compartments to keep your formulas organised + easy to access
Adorned with signature JSHealth Vitamins logo
Durable + BPA-free material
JSHealth Vitamins - Signature Pill Organiser
A daily supplement organiser to simplify your wellness journey.
Streamline your daily vitamin regimen with our thoughtfully designed Signature Pill Organiser. Make this travel-friendly organiser part of your everyday ritual to ensure regular supplement intake, manage doses, and best support your wellness goals.
Caring for your wellbeing begins with consistency.
Made from durable, BPA-free materials.
How to Use:
Gather all of the vitamins/supplements you take.
Open the pill box and familiarise yourself with its compartments.
Start with the first compartment, and carefully place the corresponding vitamins or medications inside.
Repeat this process for each designated compartment, organising them based on your preferred schedule, or as directed by your health professional.
Once filled, close the pill box securely to keep your supplements protected and easily accessible.
WARNINGS:
Always read the label on the bottles and follow the directions for use, or as directed by your health professional.
JSHealth Signature Pill Organiser are not intended to be used as long term storage solutions for your vitamins, and are not to replace the original storage of our products.
It is advised that our Signature Pill Organiser is not to be used for any products that require:
Anything taken "as required"
Anything which is not suitable to light, air or moisture
Anything with special handling instructions
Estimated delivery times (business days).
Standard Shipping 3-5 Business Days (€7)
FREE for orders over €50
Express Shipping 1-2 Business Days (€12) via DHL Express
FREE for orders over €100
Customer Reviews
Individual results may vary.