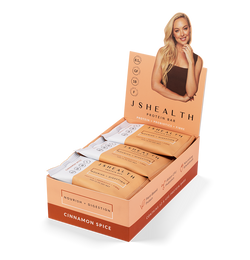 Protein Bar - Cinnamon Spice
Coming soon. Energise, nourish and glow on the go with our delicious range of nutritionally... More
Coming soon. Energise, nourish and glow on the go with our delicious range of nutritionally balanced bars.


people have just viewed this formula
Estimated delivery times
Standard Shipping 5-7 Business Days (€7)
FREE for orders over €50
Express Shipping 1-2 Business Days (€12) via DHL Express
FREE for orders over €100
Customer Reviews
Individual results may vary.